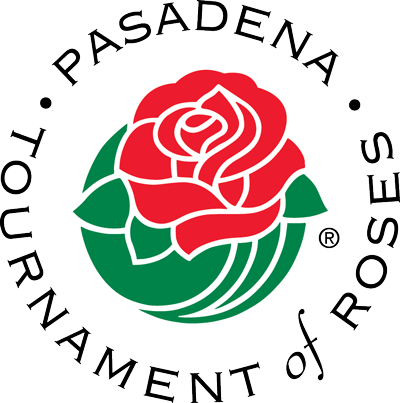 How do I apply to be on the Rose Court?
Those interested in participating in Rose Court Interviews must register and submit an application PRIOR to their initial interview. Please login to the Rose Court Application Portal and register a valid email and password. Upon successful registration, you may proceed to the Rose Court application form. Please complete the application form completely and accurately before submitting.
What are the benefits of being on the Rose Court?
Become an ambassador to an organization dedicated to hands-on volunteerism and discover opportunities to connect with and give back to your local community. Develop your public speaking and grow your self-confidence. Receive a financial educational scholarship, wardrobe for appearances, and public speaking class credit. Make lifelong friendships and become a role model for others.
Who selects the Rose Court?
Eleven official volunteer members of the Tournament of Roses who have been appointed to serve on the "Queen & Court Committee." The committee members, and their spouse or significant other, also serve as chaperones for all Rose Court activities and appearances.
What should I expect at the initial interview session?
If you have not filled out an application prior to coming to the initial interview session, you will need to do so upon arrival. If you have already registered and submitted a Rose Court application, you may proceed to check-in upon arrival and be assigned a interview number to retain anonymity. There will be a brief orientation session before you are directed to make your introduction to the Queen and Court Committee. Former Rose Court members will be available answer questions, and tours of Tournament House will also be offered. You should plan to spend two to three hours at your initial interview.
What should I say during my initial interview?
You have 15 seconds in front of the Queen & Court Committee to state your interview number and tell them why you want to be on the Rose Court. The Queen and Court Committee will not ask you any questions nor will they ask you to begin speaking.
What happens after the initial interview?
Following the initial interview sessions, the Queen & Court Committee will meet and determine who to invite for the second round of interviews. Approximately 250 applicants are asked to return. Third round interviews are then narrowed to about 75 applicants, and then to approximately 25 Rose Court Finalists, from whom the seven Rose Court members are selected.
How will I know if I am to attend the next round?
Shortly following each round of interviews, applicants are notified by email if they are invited to participate in the next round of interviews.
What is the Queen & Court Committee looking for?
Applicants are selected based on a wide range of qualities including youth leadership, public speaking ability, academic achievement, and community and school involvement.
What should I wear to Rose Court Interviews?
Wear something you feel comfortable in and reflects your personality. There are no specific attire requirements, but you should note that you are trying to make a good first impression.
Does it cost money to be on the Rose Court?
No. It does not cost money to participate in the interview process or if you are selected as a member of the Rose Court.
If I have participated in Rose Court Interviews before, should I participate again?
Yes. The Queen & Court Committee and pool of applicants change from year to year, and previous experience can help you feel more at ease during the interview process. Many former members of the Rose Court have participated more than once.
For more information please visit our website for latest information.